Sealing a good partnership
Freudenberg Sealing Technologies
Our collaboration – a success story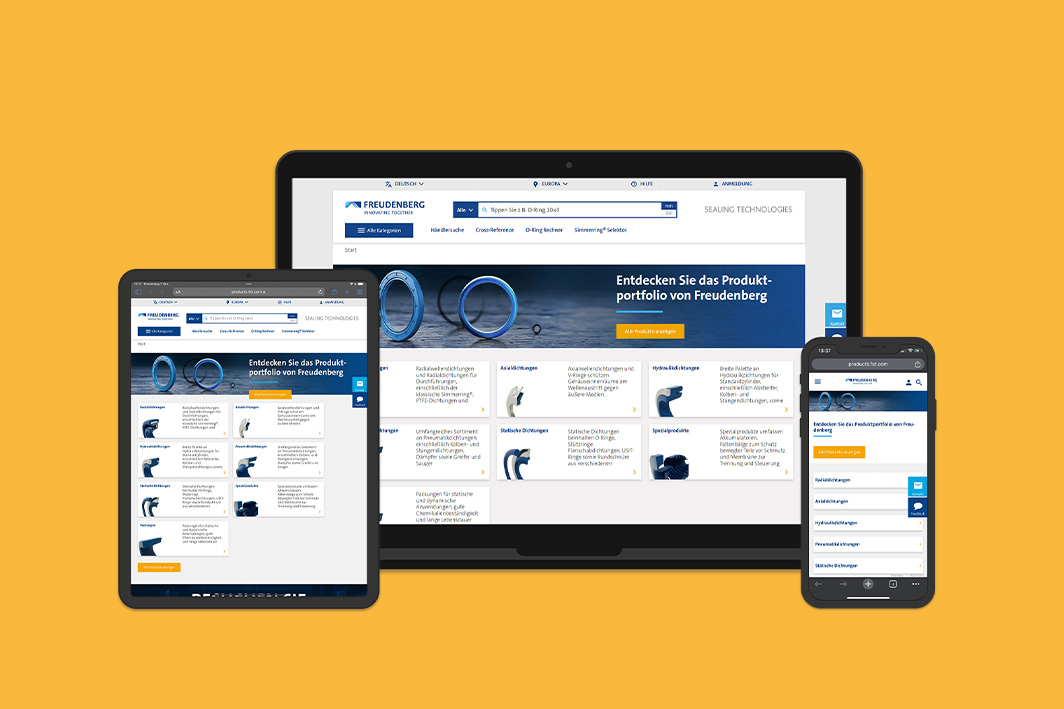 Freudenberg Sealing Technologies
Our collaboration – a success story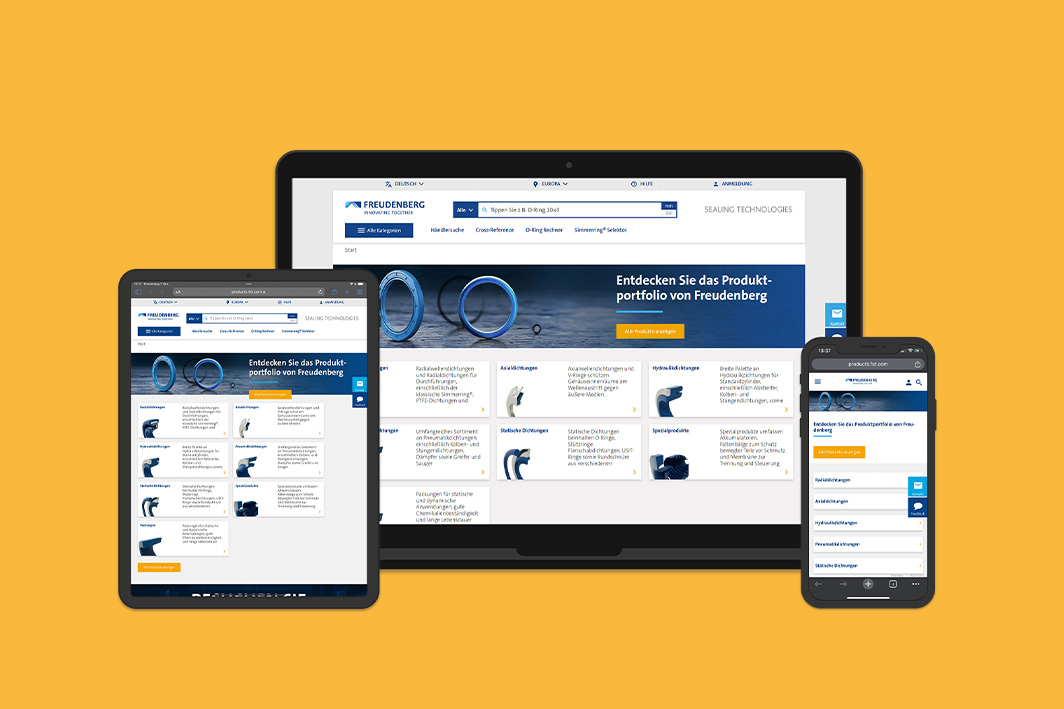 Freudenberg Sealing Technologies
– a success story
"We realized that we needed
customized software

"
What do a car transmission, an airplane and a dental drill have in common?
Seals from Freudenberg Sealing Technologies (FST) are highly likely to be used in all three of them.
And that's not a surprise: The company is not only known for its world's largest product range of seals, it is also considered a global leader in sophisticated and novel applications in sealing technology and electromobility.
In 2013, Freudenberg Sealing Technologies was still using
standard software for its e-commerce platform, which quickly reached its limits. "We realized that our requirements in our process environment were special and that we needed custom software," Dominik Bihn, Director of Business Application Services at FST, remembers.
BAYOOTEC became
partner


of Freudenberg Sealing Technologies
"We had exhausted the possibilities of the standard software at the time," adds Christophe Meyer, Director Digital Business Development. For an MVP the standard solution was good at the very beginning, because: "We were still learning and understanding what our customers expected from FST. However, the solution was too rigid for the next step, so we asked ourselves: Which partner can implement something like this, which partner fits us?" The decision was made in favor of BAYOOTEC.
"Regional proximity was important to us," Dominik Bihn reports. "We were already engineering together in an agile way and doing the sprint reviews on site."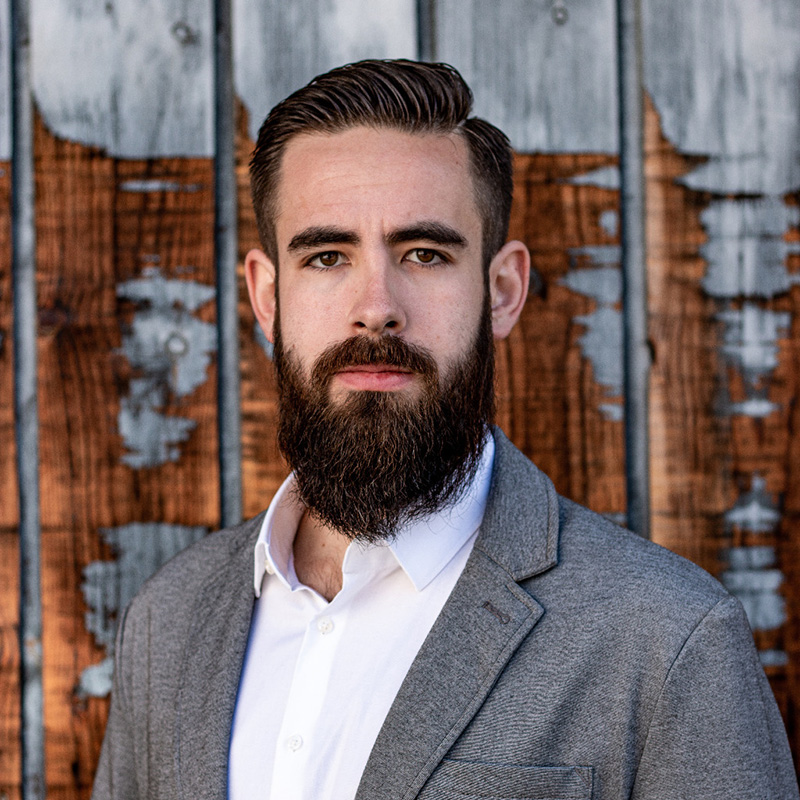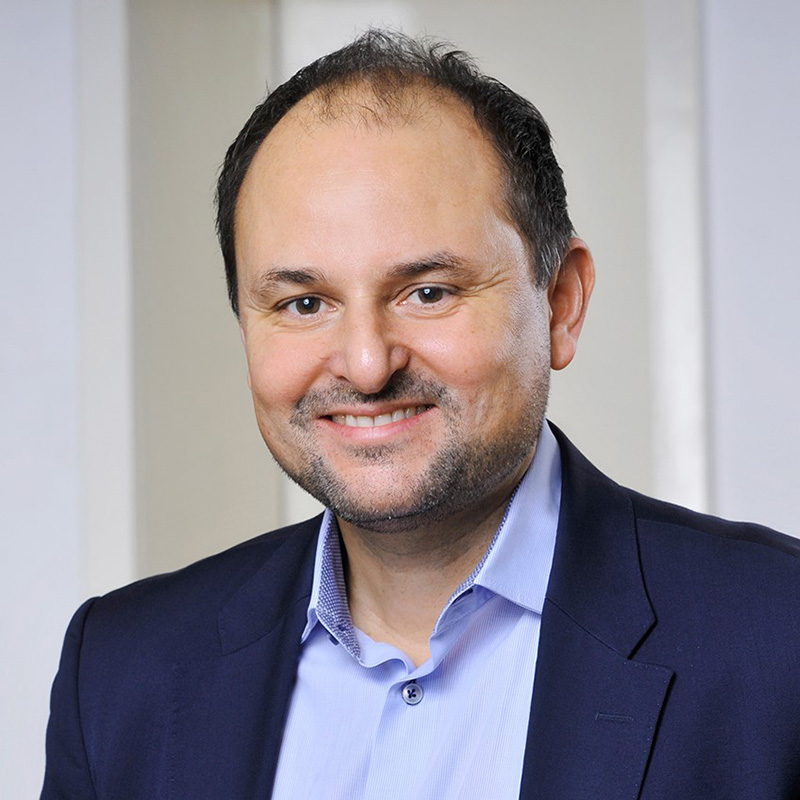 The goal of FST at that time was to process the existing business for customers more efficiently and to continue to find service-oriented solutions. In cooperation with BAYOOTEC they succeeded. "With EASY as an e-commerce platform, we have set a benchmark over the years in terms of easy procurement of sealing portfolio," says Dominik Bihn.
"Although the focus was primarily on efficiency gains, we also observed positive effects in terms of customer retention and business volume through simplified and accelerated processes," adds Christophe Meyer.
About Freudenberg Sealing Technologies
Freudenberg Sealing Technologies is a long-standing technology expert and a global leader in demanding and novel applications in sealing technology and electromobility.
With its unique materials and technology expertise, the organization is on the one hand a proven supplier of products and applications, and on the other hand a development and service partner for customers in the automotive industry and general industry. The Corteco brand is also the company's specialist for the independent automotive aftermarket.
10 years

of close collaboration
In 10 years of cooperation with BAYOOTEC, in addition to EASY, many other digital solutions have been realized around sales and around increasing product interest. FST has always attached importance to features of cooperation such as stability in the form of low team fluctuation, an understanding of the scope of solutions and a sense of responsibility.
But any close collaboration has obstacles that must be dealt with. "A big challenge was initially to work out the specifics of our business, also to get a common understanding of it," Dominik Bihn recalls. "Of course, softwar engineers can write requirements and work on them, but it's only when they understand what the organization is actually doing that they'll get there faster and with better quality."
This transfer of knowledge meant
planning skills in project management
Freudenberg Sealing Technologies wanted a stable team right from the start. Over the years, domain expertise has been built up in this area, which is one of the reasons for the strong cooperation between BAYOOTEC and FST. Dominik Bihn is sure: "We couldn't hand over the solution 1:1 and would continue to develop with the same quality."
Whenever they encountered problems in their collaboration, they were able to address them openly. As a result, solutions were found that not only helped in the short term, but also eliminated causes. "The impetus that came from the BAYOOTEC team helped us move forward," says Dominik Bihn. Critical analysis and asking questions have always been an enrichment.
And also Katrin Wilhelmi, Product Owner at BAYOOTEC appreciates this: "The really nice thing about it is that it allows us to find out together how we can make the processes on both sides even more efficient. That is an outstanding feature." The successful partnership between FST and BAYOOTEC thus forms a foundation for the future that will carry many more exciting projects and solutions.
Lets create your own success story
You are looking for a competent partner who implements your software solution according to your ideas? Our team will advise you on your project comprehensively and without obligation. We are looking forward to your message.